Your shield in the field.
Experience, knowledge and certificates: we've got your back
InterDam's mission is to provide high quality products that create safe working conditions for people in on- and offshore hazardous environments across the globe. To do this, we design and create standard and customised products.
Our company is quality assured according to ISO 9001:2015 standards, and all of our products have approval certificates from authorities such as Lloyd's, DNV, USCG and ABS.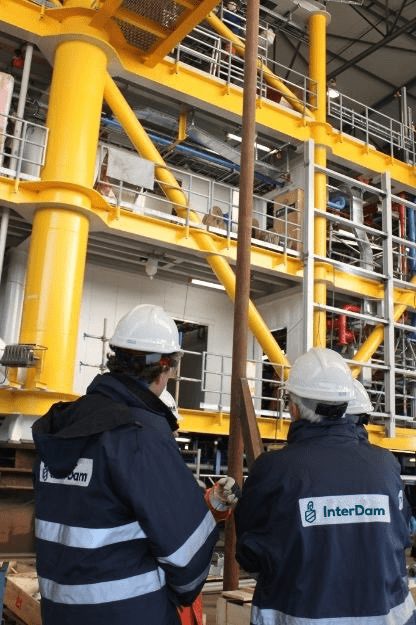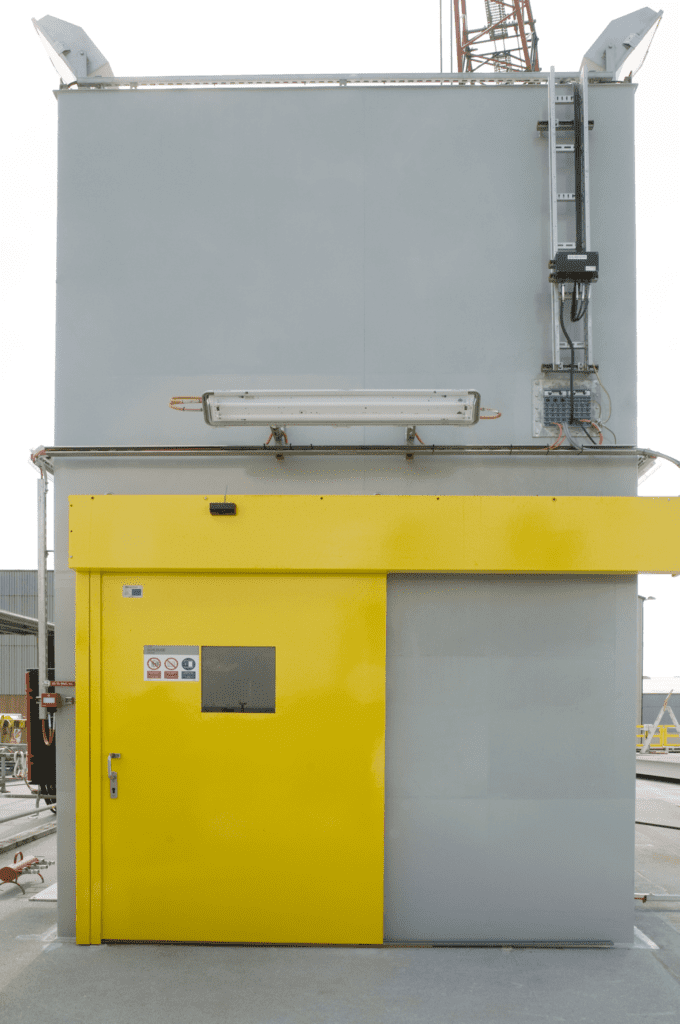 Products for a
safer working environment.
Fire and blast
resistant doors.
We supply a wide range of blast doors and fire doors which provide weathertight and airtight solutions with a lifetime of over 30 years. All our doors have been extensively tested and meet the most important international standards – including the IMO FTP code and Norsok C-002.
Fire and blast
resistant walls.
We can deliver a variety of fire and blast resistant walls, including our IDM ProPanel, G21 Fire Panel bolted wall designs and an IDM Panel welded wall configuration. All systems are available in fire ratings from A0 to H120 and a range of blast overpressure resistant ratings
Fire and blast
resistant windows.
A range of window units which are customized and available in fire ratings from A0 to H120 according to IMO/SOLAS regulations. They are available in a variety of sizes and jet fire resistance can also be supplied based on project specific requirements.
Fire and blast
resistant cladding.
We supply quality cladding systems in aluminium, galvanized steel or 316L stainless steel for a variety of purposes: blast relief, heatshields, windshields, and underdecks. Louvres are also part of our product portfolio.
Fire and blast
resistant roofs.
Our bolted insulated roof sandwich panels have a low carbon footprint and are UL and EI fire tested including 200 kg/m² live load. Easy and safe to install.
Klompenmakerstraat 12
2984 BB Ridderkerk
The Netherlands
19998 Hickory Twig Way
Spring, TX 77388
United States
Al Farabi Avenue 19 k2Б,
050059, 4th floor, office 401
Bostandyk district
Almaty, Kazakhstan A15E2T5